ANCO ELECTRIC WAS ESTABLISHED IN
2016 OFFERING THE BEST QUALITY SERVICES

.

Driven on dedication and pride we always continue to stay ahead of the curve with the most recent updated technology to offer our customers. What started out as a small company, with a little bit of restructuring and economical challenges. ANCO has survived and restructured job positions to some of the best electricians in the industry. We look forward to making a relationship with our customers to provide quality installs and being there when they need us most. We would never leave our customer in the dark.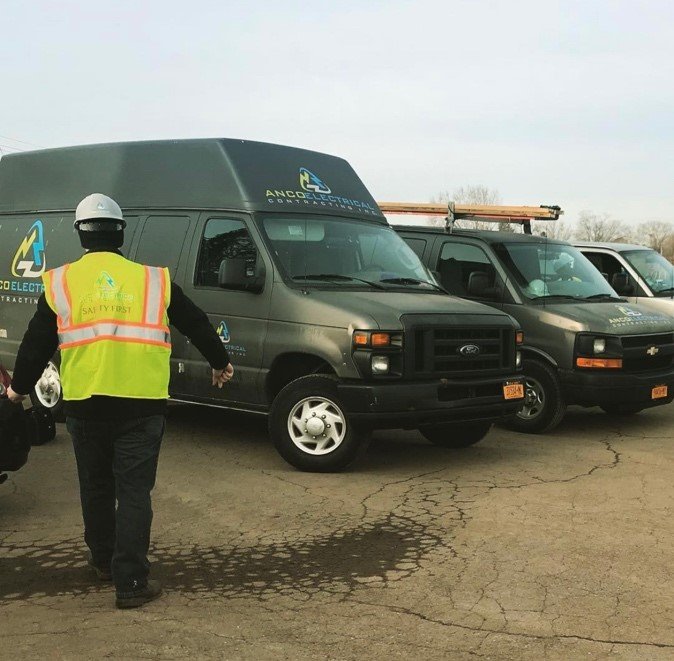 We Build Better.
Anco Electric's mission is to provide an unwavering commitment to quality, performance and safety. We perform our work under many of the most challenging construction conditions without compromising service and integrity.
Our ability to respond to change and simultaneously maintain our standards of performance and safety is at the core of our purpose. This places us in a unique position within the industry and region, and our objective is to instill this ethic in all of our activities, our engineering and management professionals, our field personnel and our labor relations.
ANCO Electric has a proven record of exceeding expectations. Our team of professional project managers, estimators, electricians, and superintendent specialists have come to ANCO from a wide range of technical disciplines and bring years of combined experience to every project. They are the best and the brightest in the industry. All who enter are encouraged to push the depth of their knowledge through continued education and technical certification training on our industries latest and greatest technological advances.
We Deliver on
our Promises.
Our goal is to exceed your expectations. We are committed to being honest and trustworthy and we always deliver on our promises. With Anco Electrical as your trusted partner, you are in the best hands.
We Care.
We have a deep respect for our customers, each other, and our families. We treat every project as our own and are driven to provide the best customer experience and final product.